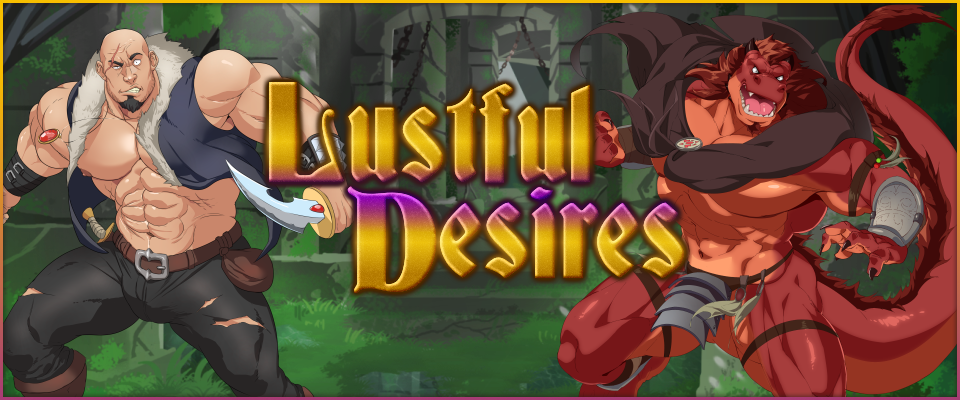 Lustful Desires
UPDATE 0.5.5
IMPORTANT INFO


PART 1: CONTENT
New Options:

- Troublemaker quest (Bareshade)

- Give some hard punishment after taking him outside (Tops)

- Bartender (Bareshade)

- Shopkeeper (Bareshade)

- Conversation (Shop)

- Love Potion (Shop) – Have in mind that using it on him makes him like you less.

- Bar Meeting
PART 2: MECHANICS
New Construction Options:

- Planks can be bought from Lumberjack. For now it's the main material. It can be used to improve defense of your house, but also to build some improvements.

Animals:

- You can tame the dog in Bareshade and take it back to your house. With a proper training he may be very helpful.
PART 3: VISUAL ASPECTS
More variation of Shopkeeper (Naked)
PART 4: BALANCE
More items will appear in the shop in Bareshade while the game progress.

Witch during the night will have some bombs to sell.
PART 5: BUG FIXES
Wolf Repel – Not usable anymore during the battle like intended

Werewolf – Enemy attack while character was struggled
Contact information:
Files
LustfulDesires-0.5.5-pc.zip
52 MB
Mar 25, 2019
LustfulDesires-0.5.5-mac.zip
35 MB
Mar 25, 2019