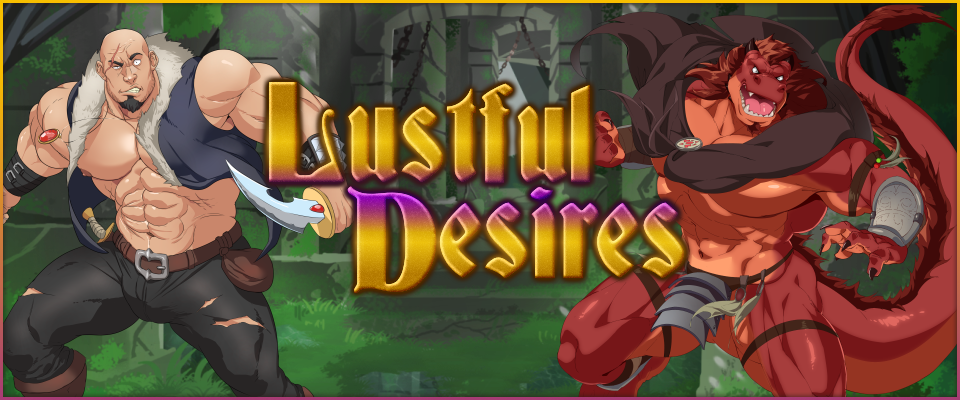 Lustful Desires
UPDATE 0.22.0
(Bareshade's improvements)
I'm sorry I'm not too active if it comes to answering the comments here. I will try to get back to it, but I'm being super busy lately. I was asking if I should change comment section into message board and I think I will do that change soon. Maybe thanks to that it will be easier to follow for me (I'm not really fond of how comment system works here, especially the notifications). Anyway, enjoy new update, I hope you will like it!
PART 1: CONTENT
Fishing Village:
Tank (Two other scene variants)
Bareshade (All those require to have three hearts with Bernard):
Bareshade's improvement: Watchtower
Bareshade's improvement: Fair
Home:
Night visitor (Can happen while sleeping at home during the night. Req: Nightmare in the temple done.)
Junkyard:
More Scrap (Finishing house, More conversation options)
Info:
The upgrades in Bareshade became much bigger than I thought at the beginning. Because of that I wasn't able to finish the one with more houses. I will let people who picked it to change their decision for the one of the other two. Still, it's only an order in which those upgrades will be finished. So you can still have all of them eventually (In this update two out of three)
Those two events includes a lot of new stuff, so just in case I added them to the 'quest log'.
PART 2: VISUAL ASPECTS
Zoroj made some new addition to the game:
Caleb Expression (Laugh, Howling, Blep)
Northcrest Guard
There are some stuff from Gavel too:
Forest Night (Rain alternative)
PART 3: BUG FIXES AND CHANGES
Clock was added to the crafting screen
Files
LustfulDesires-0.22.1-linux.tar.bz2
271 MB
Aug 29, 2020
LustfulDesires-0.22.1-mac.zip
271 MB
Aug 29, 2020
LustfulDesires-0.22.1-pc.zip
288 MB
Aug 29, 2020
LustfulDesires-0.22.0-release.apk
381 MB
Aug 29, 2020