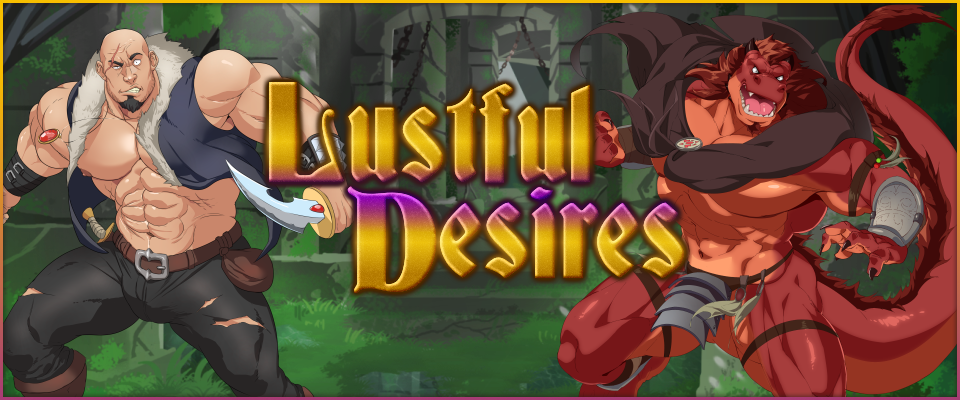 Lustful Desires
UPDATE 0.20.0
(Secrets of the junkyard)
PART 1: CONTENT
Android Build:
It's a fan made project (Author :

RenNoChin5) , it should be stable and working fine. For now it's up to date with everything including the current build.
New Enemy:
Ragroach
Purple Jelly (Recolor)
Junkyard:
Dungeon expanded (Check the event log to see how to progress)
Tao service
More options to have fun with Rat King
[Author: Dylan] Scrap
Home:
Bareshade:
Evening with Bernard (Req: Two hearts, After werewolf cure. Note: One more choice if MC saw transformation during the hunting date – it have to be done this update again, even if you saw it earlier.)
Ruin:
New conversations with lizards (Req: Seeing the nightmare)
Farmstead:
More interactions with Ste
Xer's Hideout:
More interactions with Xer
PART 2: VISUAL ASPECTS
Zoroj made some new addition to the game:
Korg / Hayden CG
Rat King / Tao CG
There are some stuff from Gavel too:
PART 3: BUG FIXES AND CHANGES
Some small tweaks here and there.
Files
LustfulDesires-0.20.1-linux.tar.bz2
235 MB
Jun 29, 2020
LustfulDesires-0.20.1-mac.zip
234 MB
Jun 29, 2020
LustfulDesires-0.20.1-pc.zip
251 MB
Jun 29, 2020
LustfulDesires-0.20.1-release.apk
327 MB
Jun 29, 2020