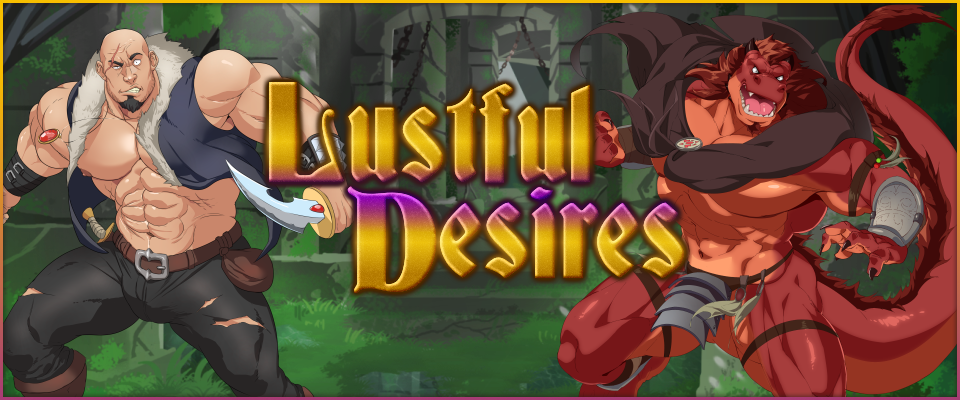 Lustful Desires
UPDATE 0.19.0
(King of the junkyard)
Update 0.19.5
(Between worlds)
New Recipe:
Fog Cloud (Can be learned after finding certain ingredient in Misty Abyss)
New Enemy Variations:
Lizardman Warrior (Recolor)
Swamp Creature and Lizardman Hunter have stronger versions too (They still don't have a sprite yet)
New Area:
Misty Abyss – a dungeon with minimap similar to the one in River's Cave (Swamp)
Swamp:
Between worlds (New event after the curse of lust event)
CG + New character sprite
This event is a crossover event with another game called Tavern of Spear (You can find the game here : ToS ). One of their characters appears in LD, one of the characters from LD appears in ToS.
PART 1: CONTENT
New Locations:
New Enemy Variations:
Home:
Wererat (Prison: Variants for two wererats)
Bareshade:
Hayden date + Three small quest and conversation after
Farmstead:
Farmhouse (Some conversations with Ste + Two small quests)
Xer's Hideout:
PART 2: VISUAL ASPECTS
Zoroj made some new addition to the game:
Ste
Rat King
Tao
Wererat (Recolor)
PART 3: MECHANICS
Quest / Events Log (You can find it in the profile screen)
Recipe screen changed a little (You can now sort ingredients that are needed in the picked recipe. You can also use buttons from 1 – 5 to put the item into corespondent slot.)
PART 4: BUG FIXES AND CHANGES
History button is back. You should be able to see some of the last few entries in case you skipped too fast.
There shouldn't be a lag on a map anymore (It's still not the best solution, but it should work for now).
Some small tweaks here and there.
PART 4: OTHERS
Guide have more pages now, if you are stuck check this place first: GUIDE
You can obtain a sticker pack with characters from LD by using one of those links: Telegram , Signal
Other information:
Arion is written by : Arion
Hayden is written by : Arthien
Ste is written by : Wisdom
Xer (Xer's Hideout) is written by : Athos
Contact information:
Files
LustfulDesires-0.19.6-pc.zip
230 MB
May 30, 2020
LustfulDesires-0.19.6-mac.zip
213 MB
May 30, 2020
LustfulDesires-0.19.6-linux.tar.bz2
215 MB
May 30, 2020